Premium Beard Products For Men
Welcome to Mad Viking Beard Co., where we believe that your facial hair is more than just a style - it's a statement of who you are.
That's why we're committed to creating premium quality grooming products for men who demand the best.
Mad Viking Beard Co. Honors Our Heroes with Exclusive Discounts for Military and First Responders
At Mad Viking Beard Co., we believe in showing our appreciation for those who have served our country and communities.

That's why we've partnered with GovX to offer an exclusive 30% discount on our store to all military, active duty, and veterans. First responders and frontline workers, including fire, police, and healthcare professionals, can also enjoy this benefit.

We know that those who serve and protect our communities often sacrifice their own comfort and well-being for the greater good. That's why we want to do our part in showing our gratitude for their dedication and commitment.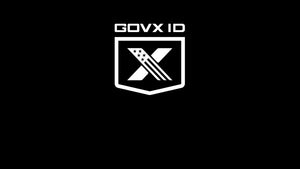 We offer a 30% discount to all Military active duty/veterans
and all first responders and frontline workers.
GOVX DISCOUNT
What Sets Mad Viking Beard Co. Apart
At Mad Viking, we're passionate about helping you achieve the ultimate beard greatness with our beard products for men. Here are three things that set us apart from the rest:
Signature Scents: Our grooming products aren't your typical beard care products - they're a journey into the Viking culture. Each of our signature scents is inspired by the rugged and fearless Viking warriors of old. From our Odin's Rok Beard Oil to our Valhalla Beard Balm, you'll be transported to a different time and place with our authentic Viking scents.
Natural Ingredients: We believe that you deserve only the best when it comes to your beard, which is why we use only the finest natural ingredients in our beard products for men. No harsh chemicals or synthetic fragrances - Mad Viking products are made in the U.S.A. with all-natural and responsibly sourced ingredients. Each batch is handmade by us and tested by us to ensure quality for every customer. We stand behind everything we sell.
Community Involvement: We're not just about creating the best beard products on the market - we're also about building a community of like-minded individuals who share our passion for proper male grooming and giving back to others. Our beard clubs and chapters not only provide a platform for education on proper male grooming, but also serve as a way for our members to come together and make a difference in their communities. From organizing charity events and fundraisers to supporting local organizations and causes, Mad Viking is committed to giving back to those in need.