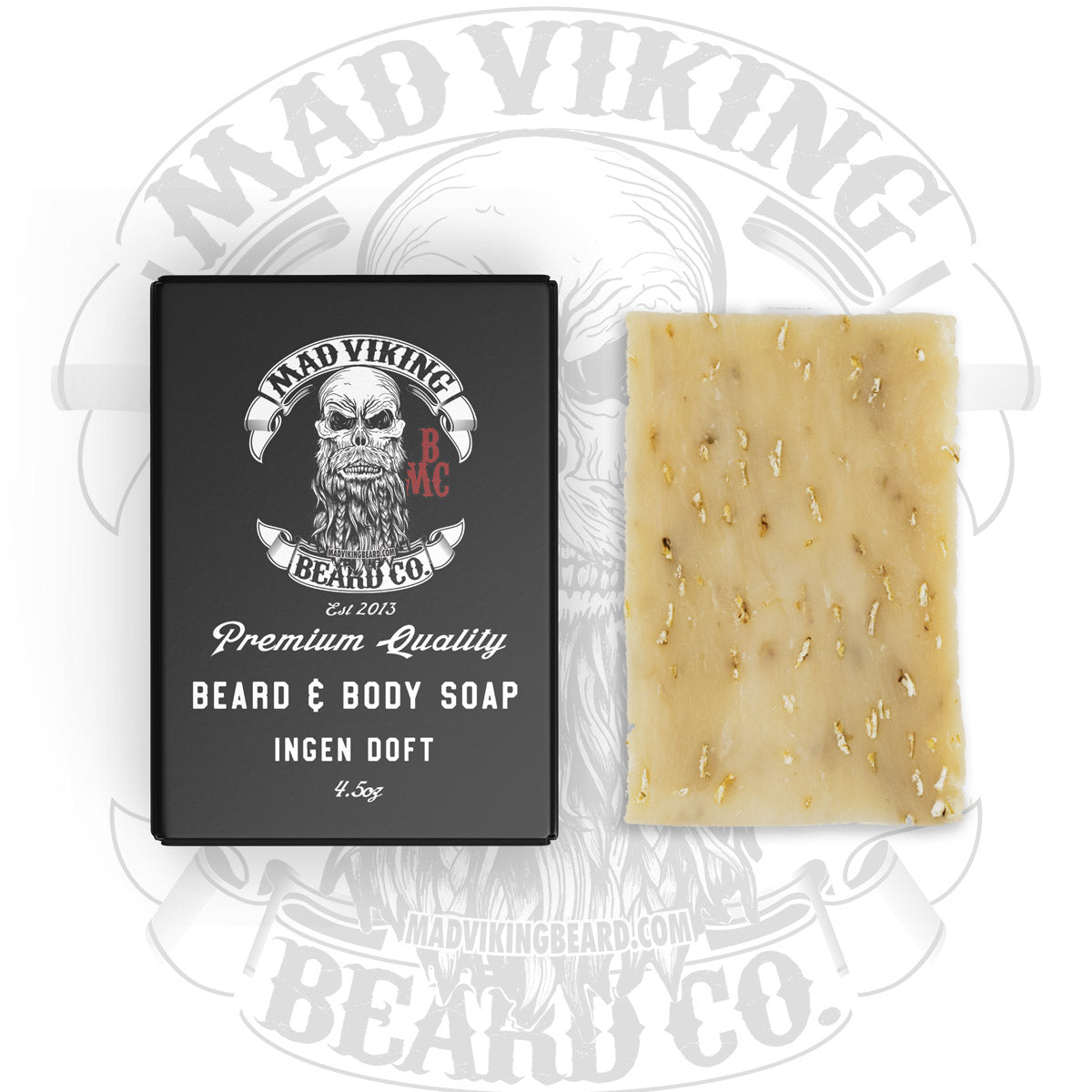 INGEN DOFT (UNSCENTED) BEARD & BODY SOAP
Regular price
$6.99
$6.99
/
---
INGEN DOFT BEARD & BODY SOAP [4.5oz]
 Our Ingen Doft Beard & Body Soap is designed to gently cleanse, exfoliate, moisturize, and condition the skin and hair while using the best all natural ingredients. Therefore, giving you healthy skin and an epic beard! It's well known that oatmeal has a ton of benefits for the hair and especially the skin, and the addition of rich goat milk make this bar a fantastic choice for those with sensitive skin.  Studies show that oatmeal is a good choice to soak up excess oils in the skin and treat acne.  It contains anti-inflammatory properties and is known as a natural anti-oxidant, both of which help treat dry skin.  The light abrasiveness of the ground oats act as an exfoliant as well as remove dead skin cells, leaving you soft and smooth. Ingen Doft Beard & Body Soap does not contain any essential oils or fragrances for scent. It is an unscented bar of natural soap.
SCENT PROFILE: UNSCENTED
INGREDIENTS: Vegetable Oil Blend (Olive Oil, Organic Sustainable Palm Oil, Coconut Oil, Shea Butter), Water, Sodium Hydroxide, Goat Milk, Oatmeal.
KEY BENEFITS: 
All natural
Handcrafted
Works on your beard
Works on your body
Softens and conditions
Light oatmeal scent